Material Management System - MMS
MMS is the material management software (Stock/Purchase Management). This solution is for handling material operations (Purchase) in Restaurants. It helps you to optimize the purchase operation and increate the profitability.
Modules
Add Material (Inward).
Issue Material (Outward).
Generate Indent & PO (Request).
Reports
Operation flow of Material Management System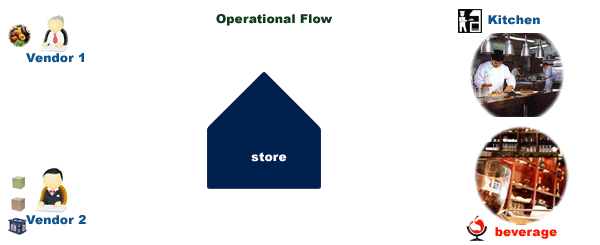 Advantages
Add / Purchase item.( Inward Operation)
Issue items (Outward Operation) to different sub stores like Indian,Chinese,Bar
Stock level with color indication.
Shows Inward / Outward item report with stock value.
Vender wise purchase item report and outstanding payment report.
Indent and Purchase Order generation.
Integration with POS to see actual item consumption.
User role based access control.
Report in TXT, CSV and PDF format.
Web Interface to see reports in web browser.
Track and Optimize purchase and increase the profitability.